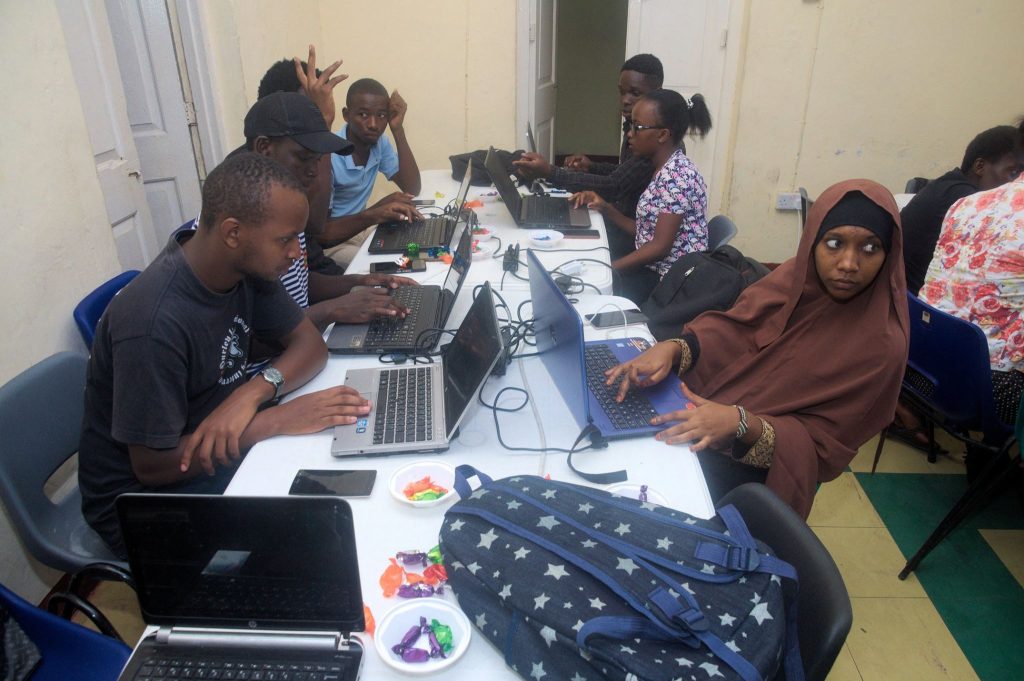 Overview
SwahiliBox stands as a pioneering force in the realm of technology co-creation and empowerment. Established in Mombasa, Kenya, in 2015, SwahiliBox has rapidly evolved into a thriving ecosystem that fuels innovation, fosters collaboration, and champions technological advancement. Our mission revolves around empowering individuals from diverse backgrounds, enabling them to harness the power of technology and creativity to bring transformative ideas to life.
As a vibrant hub that transcends mere physical space, SwahiliBox serves as a catalyst for change. Our co-creation space is meticulously designed to be more than just a facility—it's a dynamic environment where thinkers, dreamers, entrepreneurs, artists, and experts converge to share insights, collaborate on projects, and drive tangible impact. With a commitment to nurturing talent, we provide access to training, mentorship, and support, fostering an ecosystem where knowledge is exchanged freely and innovation thrives.
SwahiliBox is built upon the principles of inclusivity, diversity, and the power of collective endeavor. We believe that the transformational potential of technology is unleashed when minds unite, ideas intertwine, and creativity knows no bounds. Our community is not just a network; it's a family where ideas are nurtured, challenges are conquered, and growth is celebrated. With a legacy of shaping innovative futures, SwahiliBox continues to propel Kenya's technological landscape forward, inspiring individuals to reimagine what's possible in the realm of technology and beyond.
Our mission is to inspire and guide a vibrant community towards shaping transformative ideas, fostering collaboration, and propelling Kenya's technological growth on the global stage.